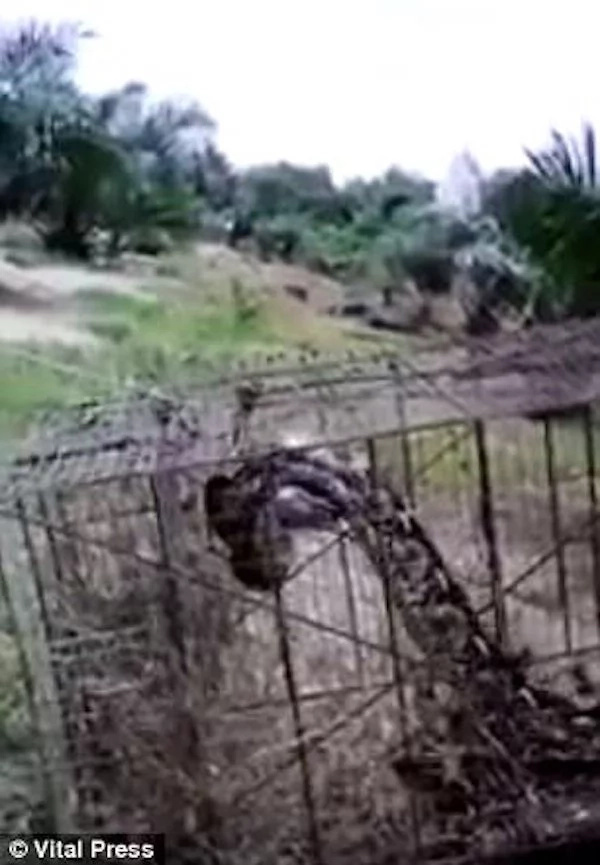 Farmers in a Malaysian village killed a python after it swallowed one of their goats - They found it in a wooden hut - They said they killed it in fear for their lives A video has surfaced online showing farmers in a northern Malaysian village battering a huge 4.5-meter python to death.
The python had reportedly eaten one of their goats. The incident is said to have occurred earlier this month. The villagers found the python lying on the floor of a wooden hut with its belly bulging.
The villagers said in an interview that they killed the python because they feared for their own safety as well as that of their goats. One of the farmers, Ahmad Riduanz, said: "The snake was killed for fear it would eat the goats again and because of its giant size, the security of the villagers was also threatened." Ahmad added: "The snake did not die easily. It had to be hit many times.
It's a common problem so people have no patience. We have to kill them to stay safe.''Malaysia and Indonesia have some of the largest pythons in the world. In 2016, the longest ever captured python measuring 7.9 meters died in Malaysia.
See photos +Video below: